Medication Management in Surprise, AZ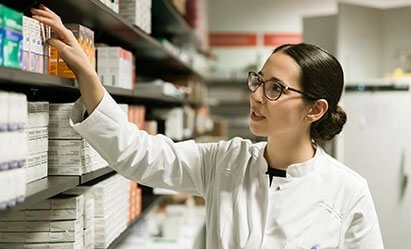 We are here to help you manage your medications
Medication management is important responsibility to ensure patients stay on track with their healthcare plan. Taking your prescribed medication as instructed helps with keeping you healthy and keeping your health care costs down. Medication management helps promote better outcomes for older adults, reducing illness, complications, and even death. It is important to keep track of all medications you're taking, even over the counter and to let your doctor know about them.
At Surprise Care we are here to help you manage your medications by making sure you are adhering to your schedule and managing the medications you need appropriately. We understand that managing medications can be difficult and that is why we are here.
Don't live here year-round? No worries we offer medication renewals for snow birds with refills and primary care coverage while you're here in Arizona. (No time limit)
We also offer support to smoking cessation, pregnancy evaluation and contraception, weight loss program, and formal support from withdrawal of habit-forming medications with research supported step-down methods with referral to appropriate care within a judgement-free environment and more!
Some medications we keep in stock are:

Spironolactone 100mg
Levothyroxine sodium 112mcg-synthroid
Prednisone 10mg Amoxicillin liquid for pediatric patients 400mg/5ml
Bupropion hcl sr 150mg-wellbutrin
Lice-md lice treatment
Permethrin cream 5%-scabies treatment
Metronidazole 500mg-flagyl
Montelukast sodium 10mg-singulair
Ranitidine hcl 150mg -zantac
Potassium chloride er 10meq
Triamcinolone (0.25%) -steroid cream
Levothyroxine sodium 25mcg-synthroid
Dicyclomine 10mg-bentyl (for stomach cramps)
Milk of magnesia mint 7.75%
Sertraline hcl 50mg-zoloft
Hydrochlorothiazide 25mg
Azithromycin susp 200mg/5ml-(liquid)
Albuterol inhalat sol 0.083%-solution for breathing treatments
Fluconazole 150mg-diflucan
Ciprofloxacin hcl 500mg-cipro
Amoxicillin 875mg
Mupirocin oint usp 2% -antibiotic ointment
Fluticasone propionate 50mcg-flonase nasal spray
Azithromycin 250mg –z-pak
Omeprazole dr 40mg -prilosec
Paroxetine hcl 10mg-paxil
Fluoxetine hcl 20mg-prozac
Loperamide 2mg-immodium
Metoprolol tartrate 100mg-lopressor
Diphenhydramine hcl 25mg-benadryl
Albuterol ipratropium .5/3/3ml-inhalation treatment
Promethazine 25mg-phenegran
Atorvastatin calcium 20mg-lipitor
Cetirizine 10mg-zyrtec
Ibuprofen 800mg-prescription strength nsaid
Albuterol inhalation solution for breathing treatments
Ondansetron 4mg-zofran
Metformin hcl 1000mg- glucophage
Amoxicillin susp 400mg/5ml-amoxil
Doxycycline hyclate 100mg
Refresh optive –eye drops
Ceftriaxone sodium 250mg -injection
Levothyroxine sodium 50mcg-synthroid
Levofloxacin 750mg-levaquin
Acyclovir 400mg-valtrex
Solu-cortef 250mg preserv free-steroid injection
Levothyroxine sodium 100mcg-synthroid
Amoxicillin 500mg
Amlodipine besylate 5mg-norvasc
Nitrofur mono/macro 100mg-macrobid
Albuterol hfa 90mcg-inhaler
Methylprednisolone 40mg/ml-injection
Lisinopril 2.5mg
Metoprolol tartrate 50mg
Lisinopril 20mg
Cephalexin 500mg-keflex
Sumatriptan 100mg-imitrex
Amoxicill clav acid 875/125mg-augmentin
Metformin hcl 500mg-glucophage
Tmp sulf & polymyx opth sol1% -antibiotic eye drops
Oseltamiv phosph 75mg -tamiflu
Cromolyn sod ns 5.2mg-nasal spray for reflief of nasal congestion
Neo-poly-hydro-b otic sol-antibiotic ear drops
Clindamycin 300mg-cleocin
Metoprolol tartrate 50mg-lopressor
Methylprednisolone 4mg-medrol dose pak
Cephalexin oral susp 250mg/5ml-keflex
Tri-sprintec 0.18mg/0.035mg –birth control
Sulfamethox w/tri 800/160mg-bactrim
Cefdinir oral susp 250mg/5ml-omnicef
Clobetasol prop e crm 0.05%-antifungal/steroid cream
Plan b one step 1.5mg
Tdap- vaccine
Floragen- potent probiotic
Ketorolac tromethamine 60/2ml- nsaid toradol injections for migraines/pain
Diclofenac sod gel 1%- pain gel