Sports & Dot Physicals in Surprise, AZ
$65 DOT Physicals in Surprise, AZ
Call ahead or Walk-In DOT PHYSICALS. *If you currently operate or plan on operating a commercial vehicle a DOT exam is required, or if your company is designated by the DOT "safety-sensitive". DOT physicals are important because they make sure that you can operate a vehicle safely and make sure there are no current health concerns that would prohibit that., since your job impacts not only your safety but the safety of others. DOT physicals have strict guidelines to make sure that employees are in good health.
We know DOT physicals can seem overwhelming so here's what a physical exam consists of:
At Surprise Care we are going to analyze your medical history and your current health status to make sure that you are physicalyl fit to operate a commercial vehicle.
First is the physical exam which covers different categories, here are a few examples, Eyes, Ears, Heart, Spine, Extremities, urinalysis, and more.
Second is vision test, drivers need to have a 20/40 in each eye, as well as 70" peripheral in the horizontal meridian in each eye.
Third is hearing which drivers need to be able to hear a "forced whisper" at 5ft or less.
Fourth is checking your blood pressure and pulse to make sure there are no irregularities.
Fifth is a urinalysis, which is required. Here we are looking for underlying medical conditions.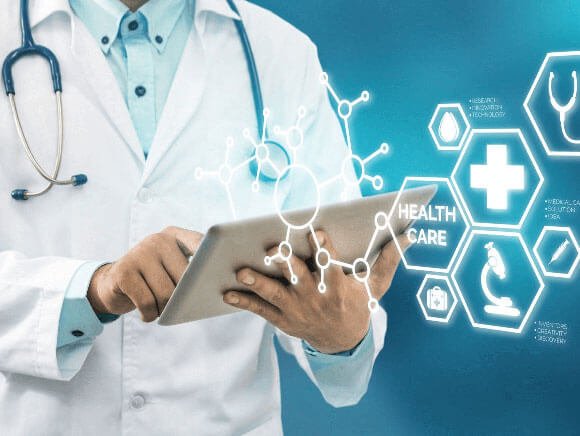 Things we need to know are your medical history, complete list of prescription medications which also includes doses, and how often they are taken, if you require glasses, contacts, or hearing aids, and your doctor's information.
If you already have certain medical conditions, then you will need to bring additional information. Please ask what information is required before your appointment. For example, if you wear glasses/contacts they will need to be brought with you.
DOT physicals need to be completed by a medical professional certified by the FMCSA. Here at Surprise Care we will make sure we are up to date on all DOT Regulations and have someone ready to complete your DOT physical.
Surprise Care has you covered whether you are a new driver needing a DOT physical or looking for a renewal. CDL drivers are required to take a DOT physical every two years, although it can be more often if you have a current medical condition that needs closer monitoring.
Sport Physicals in Surprise, AZ
Sport physicals, also known as preparticipation physical examination (PPE), are usually required before you can play a particular sport for your college, school, or university. They are required to make sure that it is safe for you to participate in a sport. There are two main parts which are your medical history and physical exam. Even if they are required we still recommend that you get one.
Sport physicals are important because they can help you discover potential health problems that could cause problems with the sport you play. It also allows the doctor to help you understand how to better help your limits and even offer suggestions for safer play.
Listed below are some common questions we get asked:
Q: Cost of a Sports Physical?
A: Since sports physicals are not covered by insurance, Surprise Care offers Sports physicals for a low price of 20!
Q: What does a Sports physical consists of:
A: Your doctor will go over your medical history and there will be very specific questions about how your body tolerates physical activity. Such as, "Do you get chest pain while running, or feel short of breath during intense exercise?" Then they will complete a physical exam. This is to assure your safety while playing the sport you love. If you bring a copy of your vaccinations, the provider can review and let you know if there are any that are needed. If so, Surprise Care can offer them for an additional charge.
Q: Does a Sports Physical count as my annual physical?
A: 
   The answer is no, a sports physical focuses on more sports related issues and is more limited than a standard physical. Regular physical exams focus more on your over well health, rather than sports. Both can be completed on the same visit but note that you will need to make sure to schedule additional time for both.
Once your sports physical is completed we will make sure that all documents that you need are filled out right. Surprise Care is here to help with all you sports physicals and standard annual physical, give us a call today to get one scheduled.